Piper the Starling

Hello! I was born in May, 1994, in Davis, California.
My first home, after the nestbox where I hatched, was a margarine tub.
I quickly grew big enough to fly to the top of my person's head (her name is Jill).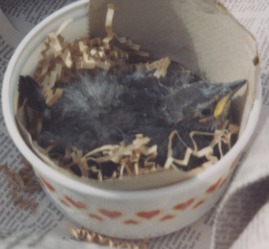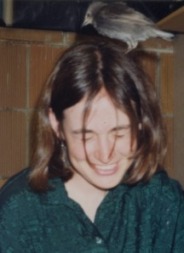 &nbsp
My early baths were taken in a sink.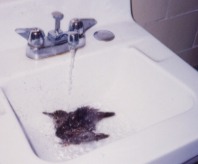 &nbsp
Here I am as a teenager, with my vest of grown-up feathers, checking out a talking parrot toy.
And in the next picture, I'm in my full irridescence, waving hello with one foot.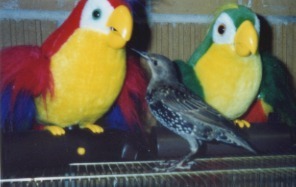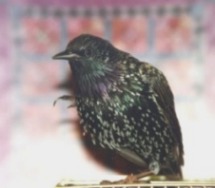 &nbsp
After a while I got to move into a big outdoor house.
It's half-covered, with a smaller house inside it, several perches, and a roost-box in the upper right corner.
Here I am with my yellow beak, enjoying a sunbath.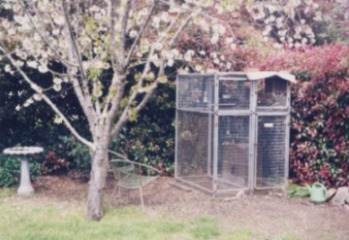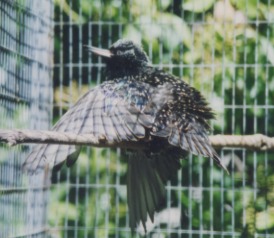 Other things about me: